Welcome to the Spirometry for Technicians Training Site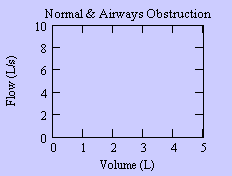 Login Required
Please complete the login information and click Submit
You must Log-In to access this site and you should Logoff to exit the site. If you do not have a User ID and Password, please contact info@occspiro.com.
Also, you must allow cookies to be saved to use the training materials. When done, be sure to click Logoff to save your results.
View Introduction Presentation
Requirements for viewing the web-site:
1. You must be able see the View Introduction Presentation.
2. You must be able to view gif files (flow-volume curves should appear above).
3. You must be able to save temporary cookies - Login will fail if you cannot save cookies.
View NIOSH Course Completion Requirements
Please Note: Since this web-site cannot provide supervised practice of subject testing or performance of spirometer calibration checks, it is intended to supplement but not to replace a supervised spirometry training course.
Be sure to click Logoff when done to save your results.
---
Copyright Hankinson Consulting, Inc. 6/22/2007
Last Revised 06/06/2016
---